"What is best in music is not to be found in the notes." Gustav Mahler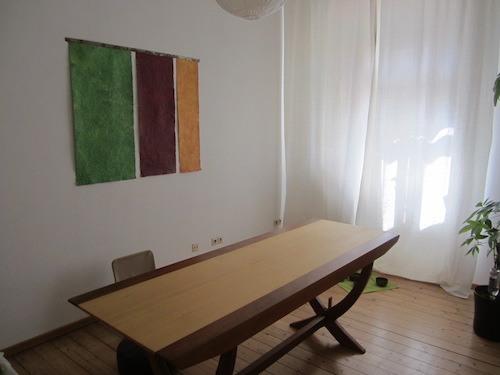 The sound bath on the sound bed offers an extraordinary occasion to find inner harmony. The strings on the underside of the bed are played to open up a fluid sound space.
The trance-like experience inspires both in the context of an application for pure well-being and for targeted personal development. The openness and structure of the sound envelop and permeate the body-mind, touching the senses in many ways. Favorable conditions for regulation and self-organization emerge.
Of course, the sound bath itself is not "systemic". By this I refer rather to the attitude in which I receive clients, conduct a pre/post chat, initiate and produce the sound bath.
Each appointment is as unique as the person who comes in for a sound bath. Here is a small audio sample of the sound bed manufactured by Klangkoerper.de, HD, as it stands in my office: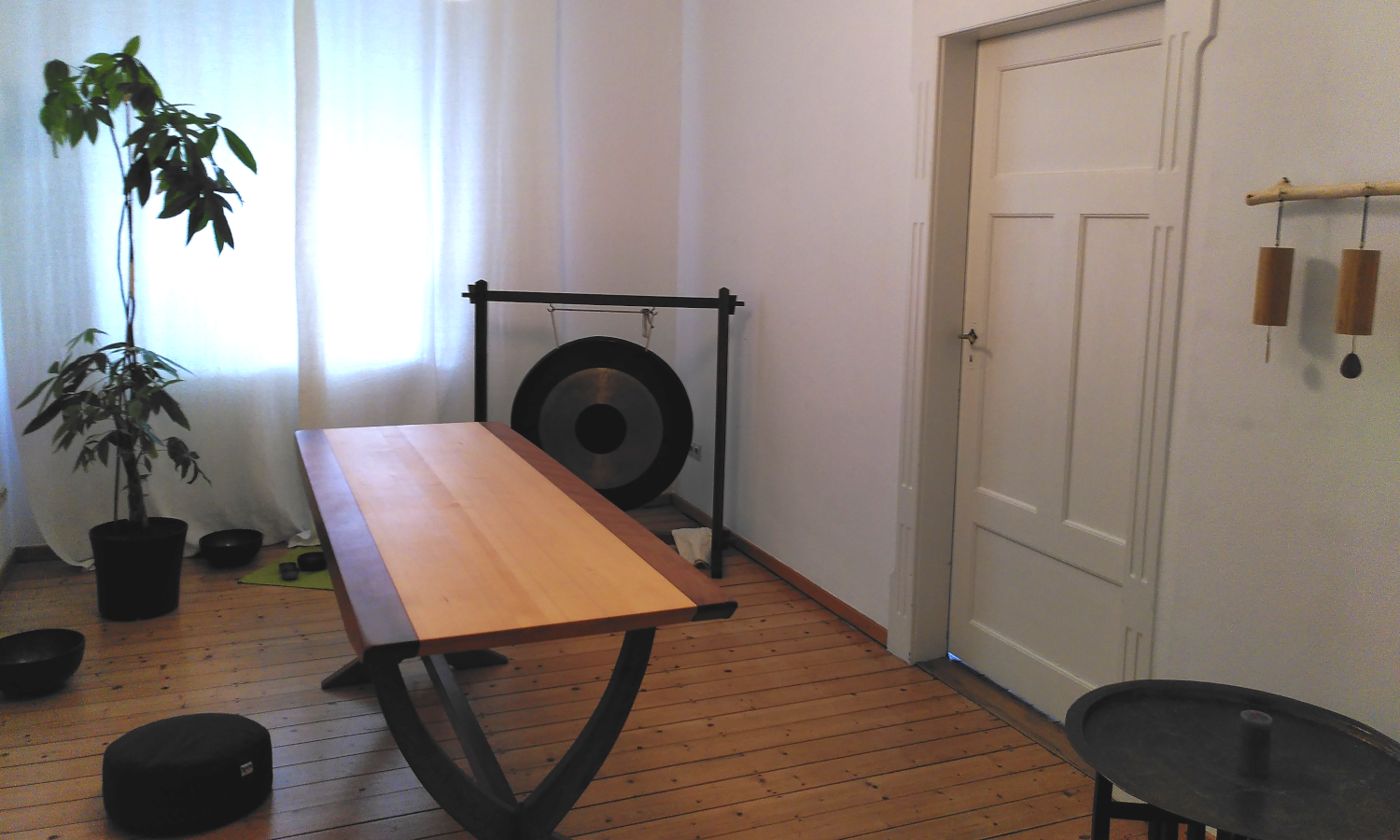 Typical concerns that lead to the sound bed
• desire for a profound sense of well-being
• reflecting on personal essentials
• during and after pregnancy
• accompanying a therapeutic process
• grief counseling
• search for meaning
• strengthening inner harmony
• coming to peace
I look forward to hearing from you at my "Office for Systemic Counseling" in Karlsruhe.